THE JOURNEY TO THE STATION 
Transport by road between Cusco and Atalaya
Transport costs may vary according to season, number of passengers, price of fuel, and other factors beyond our control. Please keep in mind that the following is a guideline only. You will need to coordinate with Veronica, administrator of the Station, to see how much you will have to pay. The journey from Cusco to Cashu takes three days (if all goes well). Private transport by van (called Expresso) from Cusco to Atalaya (one way) costs approximately US$ 170 (600 soles) in total. The more people share the van, the lower the individual cost. It is possible to take a public bus, departing from Cusco at 11am to Atalaya (40 soles per seat; if you have lots of luggage you will need to pay for an extra seat) but we do not recommend this option as it is less safe;  we cannot be held responsible for any accidents or problems.
Photo: Frank Hajek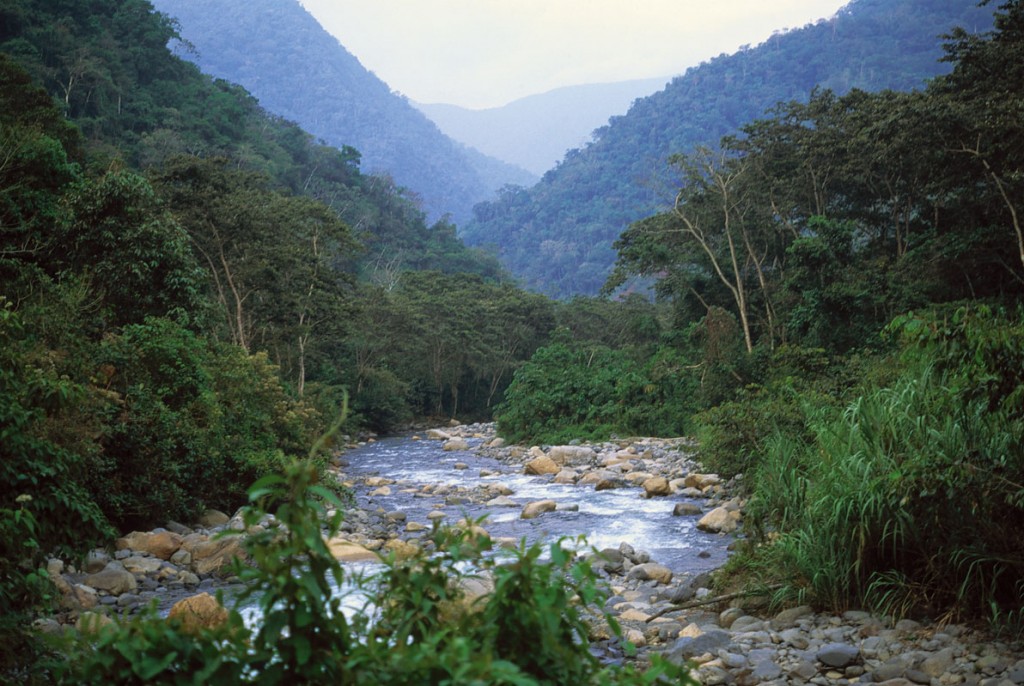 The drive from Cusco to Atalaya takes approximately 7 hours, going over a pass at about 3,600m asl before descending along a single-lane, dirt road through cloud forest into the lowlands. The road is normally in reasonable condition but does deteriorate during the rainy season. The combination of high altitude and winding road gives some people motion sickness. For greater comfort, it is advisable to eat only light meals the day before in Cusco, and to avoid alcohol. You will need something warm handy against the mountain air.
Transport by boat between Atalaya and Cocha Cashu Boat transport takes two forms: we have a fixed schedule of boat entries and departures, for which the passenger price is also fixed. In addition, we will have entries and departures according to circumstances which cannot be planned beforehand. On such trips, passenger fees will vary depending on the number of people wishing to travel; the greater the number of passengers, the lower the cost per person. In either scenario, you will be spending one night each in Atalaya and Boca Manu, at 20 soles per night. Meals in Atalaya and Boca Manu are 10 soles each.
Photo: Frank Hajek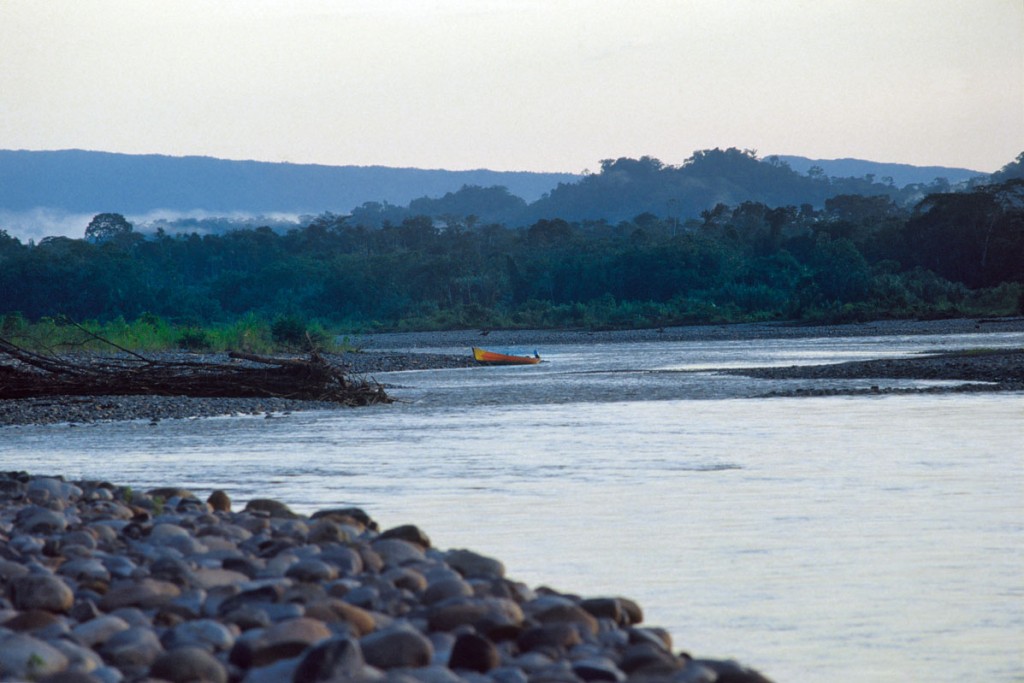 Having spent the night at Atalaya, the next morning you will board a large, motorised canoe and spend the day on the Alto Madre de Dios river. If the water level is very low, you may be asked to step out of the boat and help push it over the stone river bed, so a pair of wellington boots will come in useful. Sunglasses, sun block, and a hat are very important, as is a poncho or waterproof (be warned, seats at the front of the boat tend to receive blown spray). You will eat lunch on the go and toilet stops have to be requested. On arrival at the small town of Boca Manu, you may wish to make the most of the available refrigerated drinks (none to be had at Cocha Cashu!) and make any phone calls (only possible if you have Movistar as your provider). It is essential that you visit the Boca Manu medical post before you continue your journey. Here they will want to see your official vaccination documents or booklet, and they may ask questions about your general health. Six vaccinations are required: yellow fever, influenza, pneumococcus, tetanus, hepatitis B, and measles. Some of these may be available at the medical post but you will be required to stay 10 days in Boca Manu before you will be allowed to enter Manu National Park, so we strongly advise you to come properly vaccinated.
The following day, you will head up the Manu River and into the pristine Manu National Park, stopping within half an hour at the Limonal Guard Post. Here you will be asked to disembark to sign the visitor's book. As you continue upriver through mature floodplain forest, you can expect to see plenty of birds and other wildlife (especially caiman, turtles, and various species of monkeys). You may even see a jaguar, especially during July and August. Again, you will eat lunch on the hop. At the second guard post, Pakitza, you will have a chance to stretch your legs. Finally, having traveled roughly 80km from the mouth of the Manu River, the boat will stop alongside a beach on the right bank of the river. You have arrived at Cocha Cashu! You are expected to help with the unloading of the boat and to bring items, not only your own, up the beach and along the winding trail to the Station.